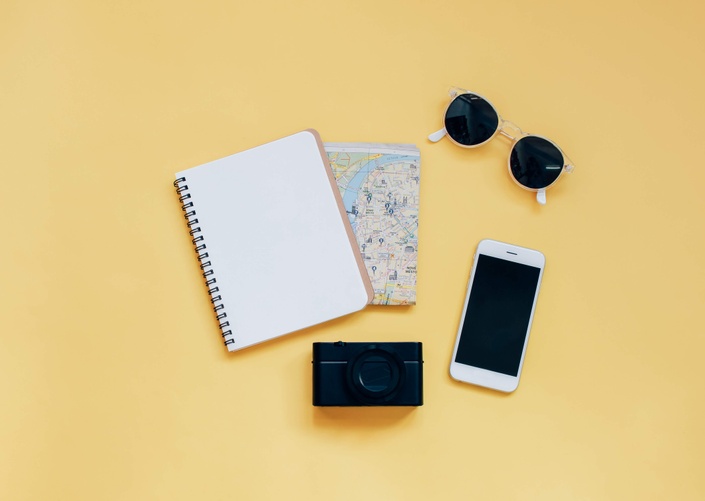 Have you ever felt like this while planning for Iceland?
You can't find the information you're looking for, and you're confused with the amount of "opinions and advice" you find online when it comes to planning.
You know Iceland is expensive but it's unclear how much to budget and what's important to spend on.
There's a lot you want to see but you're lost with how much you can realistically accomplish during your trip and make the most of your time.
You want to know how to travel Iceland like a local and visit all the most picturesque places, but you don't know the best routes to take or how to get there.
You're looking for an expert planning guide, someone or something to answer your questions and help you get prepared for your travels.
Planning for Iceland is NOT easy.
There's a lack of quality information, too many opinions, and not enough expert advice.
Iceland is full of beautiful landscapes AND quick changing weather.
So, you want to know how to see and experience what the country has to offer, while staying safe and within your trip's budget.
You're looking for all of the hidden gems in Iceland that most people don't know about. Places that you can't find on the Internet and only a local would know!
You'd feel more confident in your itinerary if you had help with where to go, how to get there, what to pack, and what's worth visiting.
You've got a lot of questions and need reassurance, to make sure that your trip is planned and ready.
Keep listening for the ultimate Iceland Planning Tool!
Imagine arriving in Iceland with a confident trip itinerary and all your questions answered about where to stay, what to do, and how to get around.
In the Iceland Planning Made Easy Course, you'll learn easy steps to confidently plan your best trip to Iceland!

The Iceland Planning Made Easy Course breaks down important information, in easy to digest modules, for new and seasoned Iceland travelers.
You'll learn all the insider, local information about Iceland in one spot, so you can stop wasting time searching online and start easily planning for your trip.
After completing this course, you'll be well equipped with important information about planning for Iceland, traveling through Iceland, and what to do when you get home.
Course members will save time AND money with EXCLUSIVE discounts from some of the biggest Icelandic tour companies in the country!
Gentle Giants - Whale watching tour

Blue Car Rental - Vehicle rental

Happy Campers - Camper van rental
Members will also have access to signature Google Maps, with pins on gas stations around the country, accommodation in all regions of Iceland, and best places to stop on your road trip!

The Iceland Planning Made Easy Course makes preparing for Iceland super painless, so you're

less stressed and more

excited for your trip!
Are you ready for the Iceland Planning Made Easy Course?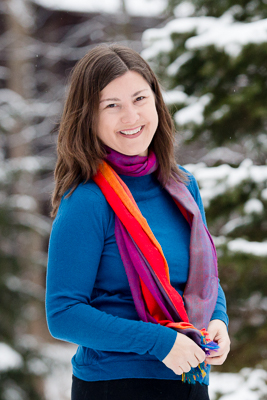 This course really covers everything. It starts with a big picture view to help you get the lay of the land, and then dives in to give a closer look at each region to help you decide where to focus. The custom maps are incredibly detailed and worth the cost by themselves. It makes planning an itinerary very manageable, down to finding grocery stores and gas stations. Thank you!
-Christina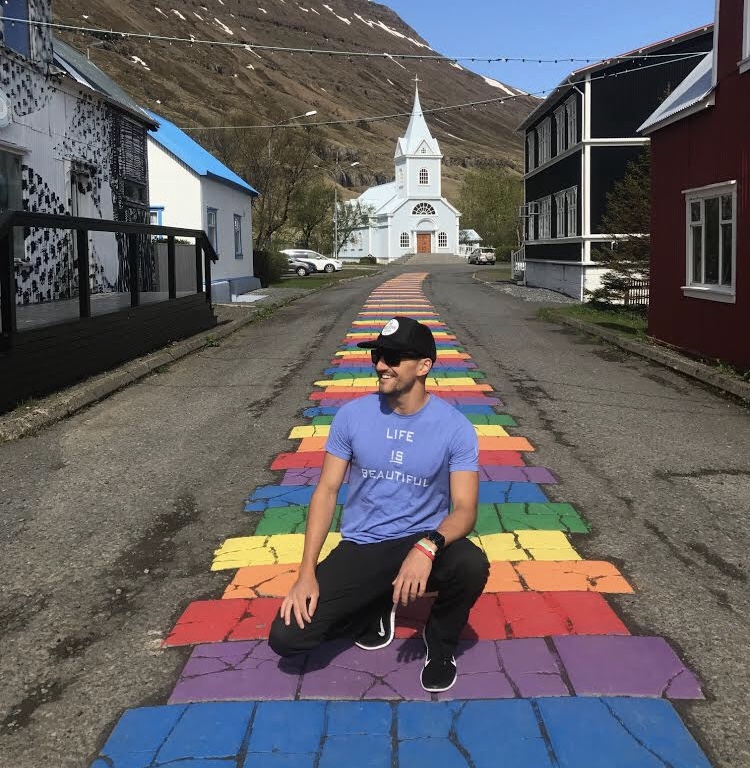 Seriously cannot thank you enough! Last May, I solo traveled to Iceland for 2 weeks. Once I started planning everything out it became immediately overwhelming to me. Where will I stay? How long should I be in one place? What to pack? What are the daylight hours? Where are gas stations? Where do I get food? Do I need to learn Icelandic? Where are the best places to see? Where should I rent a car? The ongoing list of questions honestly was giving me a strange form of anxiety. That is until I stumbled upon Jeannie's course through a YouTube video she made. After that, it was like the biggest weight had been lifted! Her hard work and attention to detail made my Iceland trip INCREDIBLY easy and worry free. I loved the loadable Google Maps. That was my saving grace. Not to mention the unlimited data WiFi hotspot Blue Car Rental offered with their vehicles (Blue was another Jeannie recommendation). 😍💯 Anyhow, those 2 weeks in Iceland are an experience I'll never forget, and Jeannie, I cannot thank you enough! Your course helped make that trip memorable and anxiety free. Cannot wait to go back and use your course again! If you're going to Iceland for anything at all, you NEED this course!
-Ryan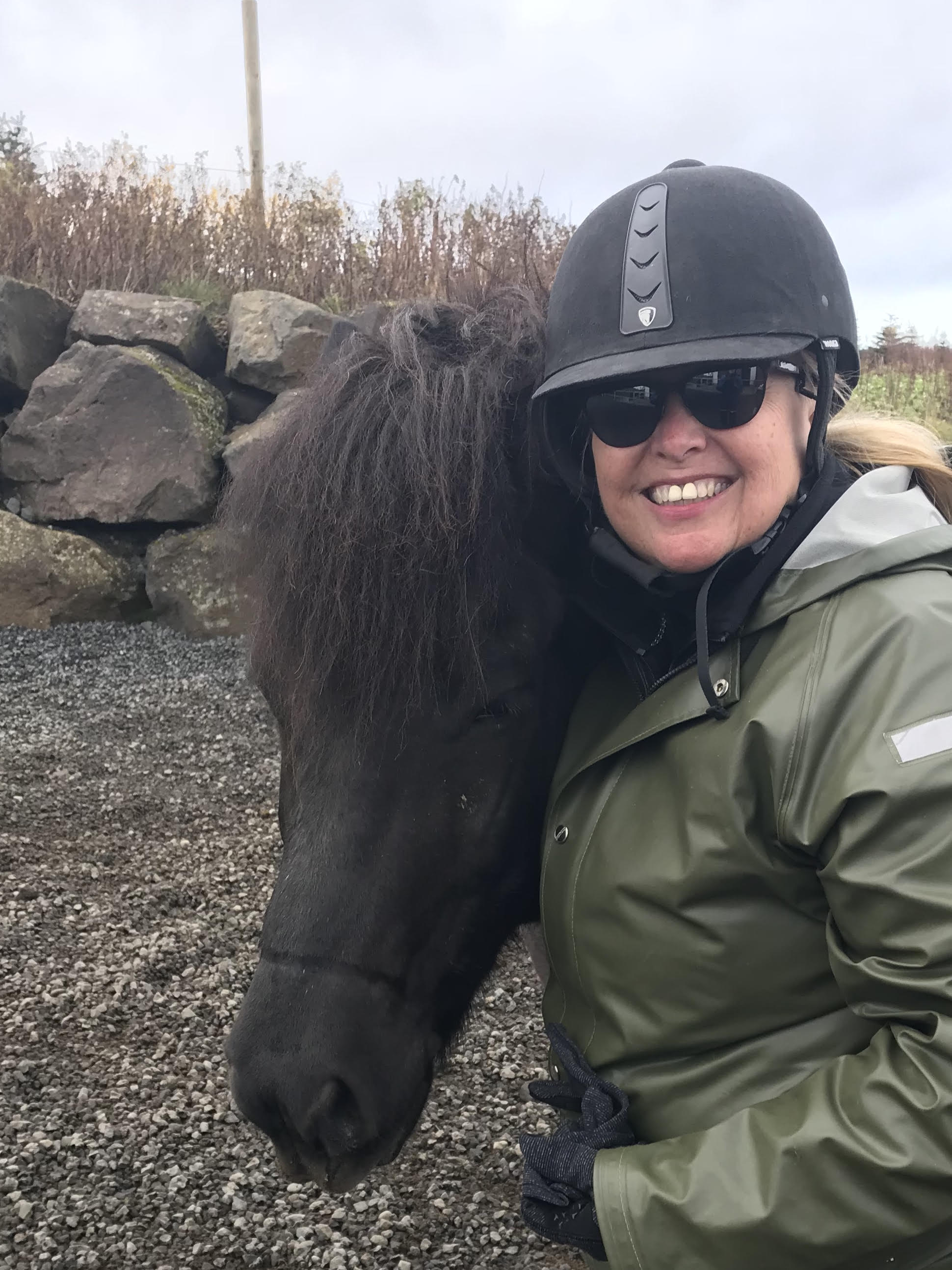 There is so much useful information in this course. I bought the ring road guide before my first trip and found so much useful information that maximized our first trip. When Jeannie offered the course I immediately signed up knowing what my next trip will be even more incredible due to all her hard work. Due to the amount of information I have determined that it will take 2 future trips to cover everything I want to see and do. Such an incredible tool for anyone planning a trip to Iceland. The best part is this is geared towards what I want to do, not some pre arranged trip. The hidden gems are the best!!!.
-Sandi
Meet your tour guide for all things Iceland planning:
Your Iceland Tour Guide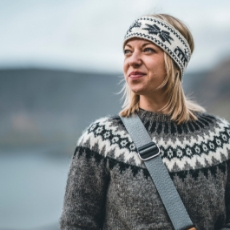 Hi, my name is Jeannie and I am your tour guide for all things Iceland planning! I run the blog Iceland with a View, focused on Iceland travel planning. Before falling in love with Iceland, I lived in the 3rd largest city in the United States - and I felt suffocated. I craved nature and fresh air.
Then, my husband and I had our honeymoon, where we spent 7 days exploring and falling in love with Iceland. The country captured every part of me - and that's when we knew we wanted to come back...but this time, to live.
Before planning for our trip, I looked everywhere for information about where to go, what to do, how to rent a car, the best options, and REAL advice. I couldn't find any of that, so, I started Iceland with a View and my Facebook Group, to share all the information I learned while living in Iceland.
Iceland gave me beautiful landscapes, adventure, and a sense of fulfillment that I couldn't find anywhere else.
Iceland is the place of my dreams - and my mission is to help you plan the best Iceland trip ever.
Join me for easy trip planning and discovering the beauty of Iceland!
Who is the Iceland Planning Made Easy Course for?
Beginners AND Advanced Iceland trip planners. If you're looking for help to plan your first trip to Iceland or your fourth, and want insider and local tips, this course will share all the information you want to know in one place!
People who want easy planning for Iceland. You want to easily and confidently plan your trip to Iceland, with guidance and support. You're ready to stop scouring the Internet and want expert advice from someone who's lived AND traveled throughout the country!
People who want to enjoy their trip and make the most of their time. You're excited for your trip to Iceland and you've been dreaming about seeing the Northern Lights or the Blue Lagoon! You'd love to experience as much of Iceland as possible during your trip!
Busy travelers! You're busy with your job, family, and other obligations and you'd LOVE to find a resource that helps you quickly and efficiently plan your next trip to Iceland, so you can spend more time counting down the days, excitedly, besides stressed that you might've forgotten something.
Who is the Iceland Planning Made Easy Course NOT for?
Travelers who want someone to plan their trip for them. This course isn't for people who want someone to plan out their entire trip for them. You will be creating your own itinerary through this course. If you are looking for someone to plan your trip to Iceland, please head to Iceland with a View's Custom Itineraries.
People who don't care about Iceland and experiencing it's beautiful landscapes and culture. Do you like traveling but don't care about experiencing the beauty and culture of a new country? This course is specifically created for travelers who want to learn and appreciate the beauty and culture of Iceland.
Frequently Asked Questions
I've already been to Iceland, will this course be useful for me?
Absolutely! The Iceland Planning Made Easy Course goes into less traveled destinations of Iceland, that aren't usually found on the Internet. The course shares hidden gems that some locals don't even know of! This course shares the information from a local AND expat's point of view, covering all the details that locals may not know of and only an expat can experience; as well as, all the information only an expat can discover.
What if I have a trip planned in the next month, will I be able to complete the course?
You won't be able to go through all course modules at that time, but can select specific modules to complete. I can promise that you will find extra information that will add value to your trip. The course includes swipeable signature Google maps, with pins on gas stations throughout the country, marked road trip spots, and accommodation throughout Iceland, that you can save to your phone and use without WiFi. Course members also receive access to amazing tour discounts from some of the TOP Icelandic tour companies. You can use these discount codes for your trip! Course members also have lifetime access, so when you come back from your trip and have fallen in love with Iceland (I can promise that), you will have this course to plan your next trip!
I've never been to Iceland but want to go in the future. Can this course help me?
Yes! This course is designed for you! Through the Iceland Planning Made Easy Course, you will understand the seasons of Iceland, where to go to make the most of your time, budgeting tips, resources for when you do go, and discounts from top Icelandic tour companies. You can enjoy the process of planning your trip without the last minute stress and have a confident itinerary ready for takeoff!
Do you offer payment plans for this course?
I'm glad you asked! I want this course to be affordable to everyone, so there are two payment options. The first option is a full payment of $97, which grants members lifetime access and all course materials. The second, is a 3 month payment plan, for the low price of $35 a month. Members also receive lifetime access and all course materials. This course offers SO much value, well over both payment options; but my mission is to have you fall in love with Iceland as much as I have, so I am offering the course at these low prices!
If I'm not satisfied with this course, can I receive a refund?
I fully believe in the value of this course and that it will help you easily plan an amazing trip to Iceland. If you are unsatisfied with the Iceland Planning Made Easy course after 30 days, please email me so that I will provide you with a full refund. To prove that you have gone through the course modules, I require photos or screenshots of the accompanying workbooks attached to your email. I believe that all course members will receive A LOT of great information from this course and am prepared to give you a full refund if you are not satisfied after 30 days.
Let's get started on planning your easy Iceland itinerary, together!
I know planning for Iceland can be confusing and stressful.
The lack of information and varied opinions make planning unclear. When I traveled to Iceland and later lived there, I knew I wanted to share all the secrets, best tips, and information I learned so others can experience why Iceland is so special to me.
I want you to have the best Iceland trip ever, and I'd love to share everything I've learned and discounts with you, so you can confidently plan and experience why Iceland is the place of my dreams.